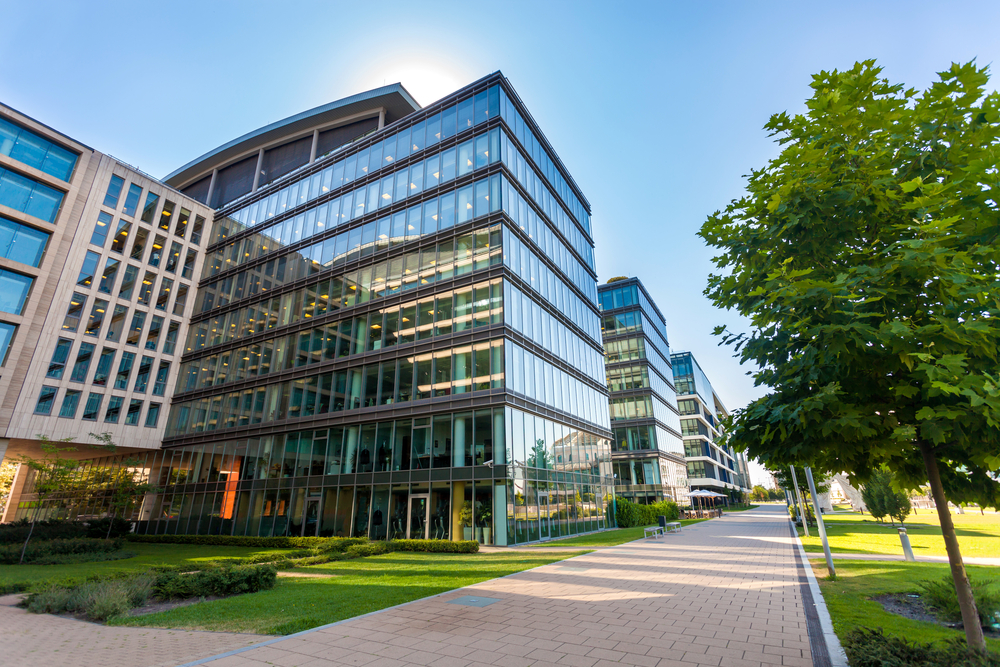 The International Green Construction Code and the International Energy Conservation Code are two of the most important codes that architects and engineers follow when constructing a new commercial building. Following the codes and remaining on budget is becoming more difficult as the codes require more energy efficiency and green initiatives. 
Air curtains can help architects meet both the rigorous IGCC and IECC. There are a number of benefits that air curtains provide. From energy efficiency to cost savings, business owners can easily take advantage of air curtains. Air Door Distributors is well versed in both the IGCC and IECC. Reading through a textbook of code can be intimidating, but we know exactly where to go and what to look for. The IGCC and IECC are rapidly changing as they have acknowledged how effective air curtains can be. 
Air curtains are beginning to rapidly replace one of the staples of modern commercial building design, the vestibule. 
Air Curtains Replace Vestibules
Air Curtains are now a viable substitute to vestibules. What are vestibules you ask? A vestibule is a small foyer or space that leads into a larger space in a commercial building. You would recognize a vestibule as lobby, entrance hall, passage, and several other terms. Vestibules are required in buildings that are greater than or equal to 3,000 square feet. 
The vestibule rule was implemented decades ago and at the time it made perfect sense. Engineers were looking for a way to cut down on energy costs in large commercial buildings. Vestibules created an 'air lock' when the first door closed and the second door into the building could be opened. This method provided the least amount of heat transfer between the inside of the building and the outdoor environment. 
For many years that was the best solution but as automatic doors and sensors improved rapidly, the effectiveness of the vestibule was compromised. Air could easily flow from the outside and past both sets of automatic doors. Air curtains are the solution to this problem. An air curtain shoots a steady force of air downwards or at an angle to keep the outside air out of the building. This is exactly why codes all over the world, such as the IGCC and IECC, are choosing air curtains to replace vestibules.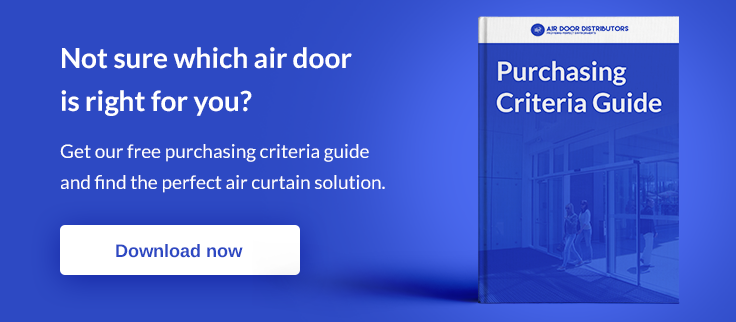 IGCC & IECC Codes
The IGCC was the first code to adopt air curtains as a viable replacement for vestibules back in 2012. They were well ahead of the curve compared to other codes such as the IECC. The IECC did not implement air curtains into their code until 2015. 
The latest code that has recommended air curtains as a replacement for vestibule is the ASHRAE Standard 90.1-2019. ASHRAE updated their code in 2019 to reflect this new recommendation. The reason ASHRAE was so far behind the other codes is that they required more research even though it has been clear for sometime that air curtains can replace vestibules. It took eight years of research and presentations to convince ASHRAE to change their code to the modern standard. 
Contractors and architects will be willing to use air curtains in real-world designs as substitutes for vestibules as more codes have recommended the use of air curtains. There is no longer inconsistent language in the code that would confuse potential air curtain users. 
Air Curtain Benefits
This is great news for business owners and architects. Air curtains are a much more affordable investment than vestibules. An air curtain costs between $500 and $8,000, while vestibules will cost $20,000 and $80,000. Plus, vestibules are more or less dead space in your building. They are rarely utilized to their full potential. Vestibules are much more costly to maintain as well.  
Going forward this will allow architects to push their commercial building designs to new heights as well as maximize the commercial land. Building owners can also retrofit their buildings with air curtains and utilize their vestibules for other purposes. The benefits of air curtains are too vast to ignore. IGCC and IECC compliance can easily be attained with an air curtain. 
Developers and architects will reap the benefits of air curtains for years to come. Air Door Distributors are experts at navigating the complexities of the IGCC and the IECC. 
Call or email Air Door Distributors to learn more about how air curtains can greatly improve your building and follow strict codes.