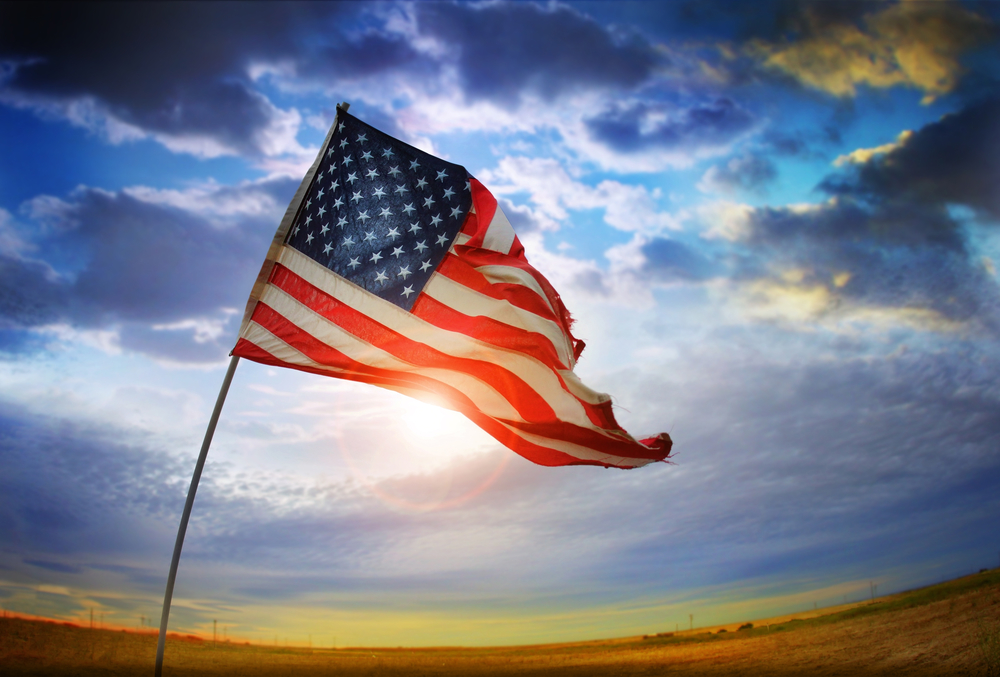 Where do the things you purchase come from initially? It's an important yet often overlooked question to which the answers can have a significant impact on the experience you have with a product. This question is true for items as basic as clothing, but it's even more important and mission-critical when it concerns hardware you want to buy for your business. When it comes to choosing air curtains, there are many things to keep in mind: the speed and power of the motor, how noisy the unit is, its size, and much more. What about where it was made, though? 
We're all familiar with the tags and stickers that say things such as "Made in China," "Made in Vietnam," or "Made in Mexico" — and we're all familiar with ignoring those stickers, too. When you're about to invest in an air curtain, though, the only thing you should look for is the trusted "Made in the U.S.A." label that signifies it is the product of a domestic manufacturing effort. It's not about patriotism — there are several reasons to consider an air curtain made in America. What are they?
Trust in Quality Materials and Construction
Investing in new hardware for a business, whether it's an HVAC system, an air door, or even a point of sale system, requires confidence in its ability to perform to your specifications or under heavy demand. Air doors need to be able to operate continuously or on-demand and in scenarios with a high level of foot traffic. A unit that isn't as well made as possible and does not employ prime quality components for key systems is almost bound for failure from the outset. 
Air curtains made in the USA seldom face these problems. The sticker is more than just a flag and a phrase — it's a showcase of the fact that the manufacturer is sourcing quality materials from chiefly domestic sources and assembling them with care. The result is the ability to trust in the final product and count on it to do its job, even in the face of high daily demand. 
Deal Directly with US-Based Manufacturers
Have you ever tried to call a manufacturer's helpline only to discover that you were speaking to someone who was merely following a script and did not know how to help you? We've all been there — and it's frustrating every time. Why should you have to deal with a run-around when all you want to do is get answers to your questions or seek support from the manufacturer? With air curtains made in America, you can enjoy a more direct customer service experience whether you need assistance in sourcing the right unit, finding spare parts, or troubleshooting an issue. Otherwise, who knows who will answer the phone when making a call?
Enjoy More Easily Sourced Products for Specialty Applications
Another key advantage to US-based air curtain manufacturers is the simple fact that it becomes far easier to navigate the specialty market when you can receive prompt answers — and when you don't have to wait for a shipment to arrive from overseas. Whether you are looking for an easier way to keep the air clean through filtration products or you want a heated air curtain that can work well in the winter over a large loading dock door, American manufacturers will provide you with more options and make the procurement process less of a hassle. 
Contribute to the Economy and Employing American Workers
Keeping your purchases domestic helps to ensure that your friends and neighbors have employment opportunities with American companies. "Buy American" isn't just a catchy slogan, nor is it merely a patriotic pledge; it's a way to ensure that our economy remains strong while fostering innovation and rewarding the hard work of other Americans. While it may not an impact on the operation of your air curtain specifically, the conditions that buying American-made products creates can contribute to a stronger economic environment for your business. 
Explore Options for Made in the USA Air Curtains Today
With a range of benefits to take advantage of with your purchase, choosing an air curtain made domestically can be the wisest choice when you consider everything as a whole. At Air Door Distributors, we are proud to provide our clients with easy access to leading products from American manufacturers, including Berner, all of whose air curtains undergo assembly entirely within the United States. We have over 20 years of experience helping our customers find the best air curtain for their business. You can consult our professionals at 866-402-1642 or by filling out our online contact form now to determine the type and model of air curtain that is best for you.