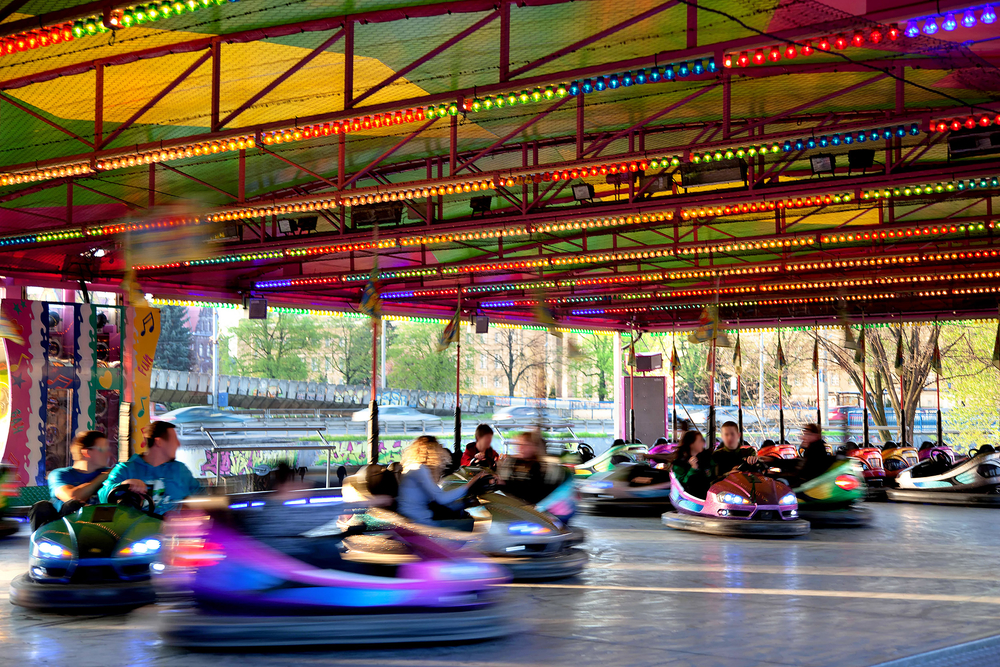 There are many different measurements by which one can decide the effectiveness of an air curtain. Business owners end up purchasing air curtains for several different reasons depending on their issues and the industry they are operating in. An air curtain can be very effective for your business. One of the first questions you have to ask is which air curtain attribute are you trying to measure? 
Air Curtain's Many Talents
There are many studies that showcase how effective air curtains are at a number of tasks. Air curtains are fantastic at controlling indoor temperatures, keeping out dust, saving energy, and potentially even controlling fires. The possibilities for air curtains are vast for business owners for tasks they may have not previously considered. 
Air Door Distributors is well versed in all of any air curtain's abilities. From installing a complicated air curtain above an automated garage door to improving the performance of a warehouse HVAC system, Air Door Distributors knows exactly which air curtain to use in each situation. 
Effective at Batting Away Flying Insects
Ever walk into the popular Mexican fast casual restaurant Chipotle? You will instantly notice a rush of warm air blasting directly on top of your head. No, that is not the air flow from all of the food being prepared. It is an air curtain that is keeping flying insects on the outside and away from your freshly cooked food. Next time you walk into a Chipotle, make sure you give the air curtain some love on your way out. 
Restaurants all over the United States have begun using air curtains as a way to flying insects. The powerful blast from an air curtain is a proven method to keep nasty insects out of your food establishment. Restaurants are not the only industry taking interest in air curtains. Theme parks are slowly catching on to air curtains and how they can play a part in their long-term success.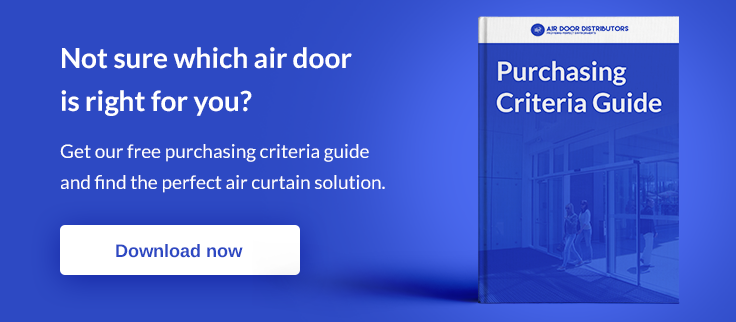 Theme Park Temperature Control
Temperature control plays a large part in why many customers purchase air curtains. A South Carolina theme park was struggling to keep regulate indoor temperature down during the peak summer months when attendance and temperature were at their highest. The indoor arcade and virtual reality areas were particularly affected by the summer heat. The automatic doors to the outside were opened about 60 times each hour. 
Anyone can see that the air conditioners had no chance of keeping the indoor area at a reasonable temperature. The average indoor temperature was 85 degrees Fahrenheit. Many park guests thought that the air conditioners were broken, but they were functioning just fine. Imagine spending thousands of dollars on attempting to keep an area cool, but failing miserably and your customers thinking you are too cheap to fix the AC.
The theme park eventually found that air curtains were the perfect solution that they were looking for. Air curtains were installed on the three sets of automatic doors as well as a delivery opening in the kitchen. The indoor temperature now sits between 70 and 72 degrees Fahrenheit year round since the air curtains have been active. That is not the only benefit that the theme park has enjoyed from air curtains. 
One incredibly interesting outcome was that the indoor arcade helped increase the theme park's sales by more than 20% from the previous year. Park goers were spending more time (and money) in the arcade area because it was comfortable to be inside. Couple that with the fact that it was summer and you have a recipe for a profitable theme park.
The theme park actually saved more than $20,000 a year in energy costs as the air conditioners did not have to work as hard. Raising sales and cutting costs all at the same time? Most businesses have to pick one or the other. It is safe to say that the air curtains were extremely effective in several different ways for the theme park . 
Call us today at 866-402-1642 or fill out our online contact form to find out exactly how effective air curtains can be for your business. Air Door Distributors has over 20 years of experience in the air curtain industry, we can easily help you find the perfect solution to keep the cold and hot air where it belongs. Your business could find surprising results when you install an air curtain just like the South Carolina theme park.